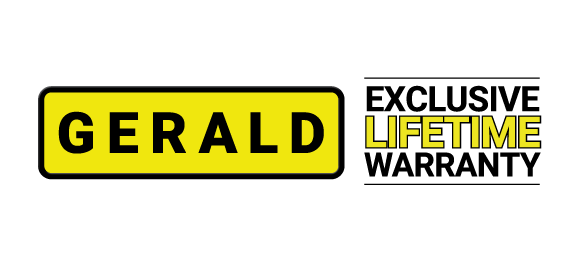 Learn More About Gerald's Exclusive Lifetime Warranty
Whether you've purchased a 2022 Subaru Outback or a pre-owned car for sale from our dealership serving Downer's Grove, you've made a great investment. With your vehicle being your livelihood, you ultimately want to consider longevity. Luckily, Gerald Subaru of Naperville has you covered with our exclusive lifetime warranty.
This Exclusive Lifetime Warranty includes a wide range of benefits that are designed to help keep your Subaru running like new from the moment you drive it home until the day comes when you decide to trade it in for your next vehicle - new or used. 
Below you will find a list of benefits that help to set up this sweet deal for you:
Warranty for life
Unlimited Time
Unlimited Miles
Service Your Vehicle Anywhere in the Country
Available on New & Select Used Vehicles
All at No Additional Cost!
As for what Gerald's Exclusive Lifetime Warranty covers:*
Engine: We cover every lubricated part of the engine, from front to back, top to bottom, inside and out. If you can name it, we cover it in order to give you peace of mind behind the wheel.
Transmission: Just like with the engine, Gerald's Exclusive Lifetime Warranty covers all lubricated parts as well as the transmission housing (if damaged by an internally lubricated part), meaning that you won't ever have to hear those dreadful words: "you've got transmission problems."
Drive Axle: You want to keep your vehicle running smoothly, and Gerald's Exclusive Lifetime Warranty keeps your vehicle running that way by covering all internally lubricated parts contained within the drive axle, drive axle case, locking hubs, drive shafts, universal joints, constant velocity joints, axle bearings, 4-wheel drive actuator, differential cover, and drive axle housing (if damaged by an internally lubricated part).
For more information about vehicle maintenance or a more in-depth discussion of everything that Gerald's Exclusive Lifetime Warranty provides for you, be sure to stop by and see us today. You can find our Naperville, IL auto dealership located at 2379 Aurora Ave. in Naperville, IL 60563. We look forward to working with you and hope to see you in the near future!
*This is not intended as a complete description of the coverage offered. For complete details please see your warranty contract upon purchase.
Make an Inquiry
Hours
Monday

09:00am - 09:00pm

Tuesday

09:00am - 09:00pm

Wednesday

09:00am - 09:00pm

Thursday

09:00am - 09:00pm

Friday

09:00am - 09:00pm

Saturday

09:00am - 06:00pm

Sunday

Closed