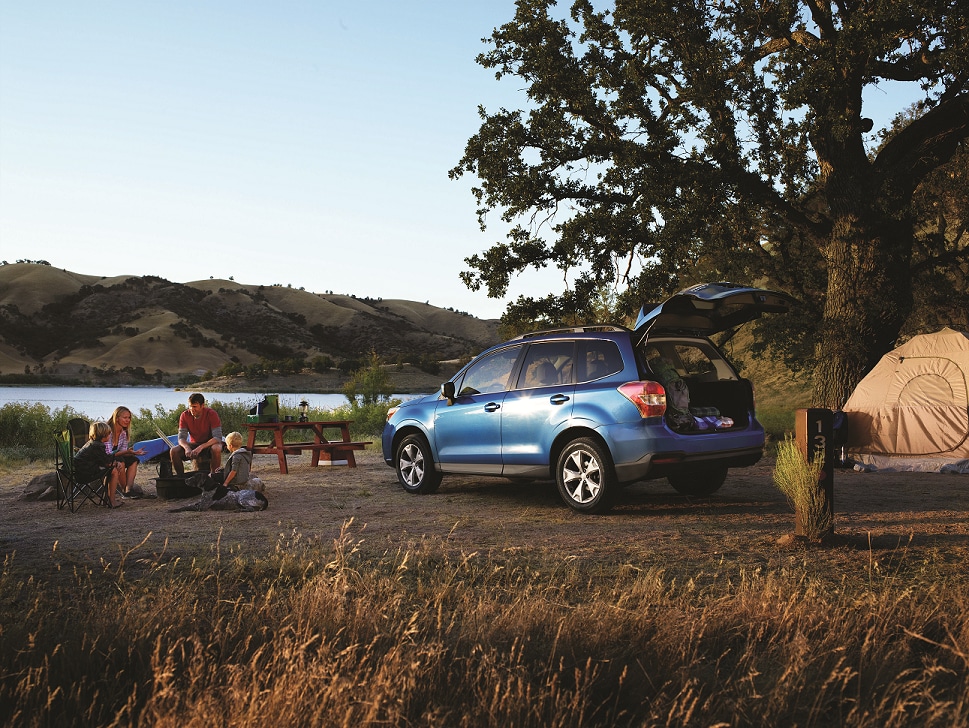 Through the Elements, Your Subaru Forester is Working for You and Your Family
From energetic and versatile vehicle to a capable all-weather explorer, your Subaru Forester is perfect for your family's daily adventures and wild weekend escapades. This vehicle is the trusty steed of the Northeast, and anywhere you will find snow, rain, sunshine, and more like here in Illinois. We know here in Illinois that you need a car that will get you through the most perilous of weather conditions and the sunniest of days, and that's where a new Subaru Forester comes in. Subaru is dedicated to the customer, practical designs, and an overall great value. The Subaru Forester is the ultimate Subaru model, and fully covers Subaru's philosophy on social responsibility, environmental compassion, safety, and a versatile quality of life.
The late 90's saw the debut of the Subaru Forester as an animated little compact SUV, and has grown into a the loftier crossover SUV that has grown on the American market across the nation. We at Gerald Subaru encourage you to explore the superior new Subaru Forester and discover the generously spacious interiors, superior maneuverability, handling, and brilliant technological capabilities. If you're in the market for a new Subaru Forester that offers you the best of every category, we encourage you to check out the newest Subaru Forester today.
Whether you are looking for a crossover SUV to take you around your daily errands or take you on your next grand adventure, the Subaru Forester is your best option here in Naperville, Illinois. You'll notice the difference when you take the Forester for a test drive, and we invite you to make the change with us here at Gerald Subaru! We look forward to meeting with you soon, and showing you the benefits of the new Subaru Forester.